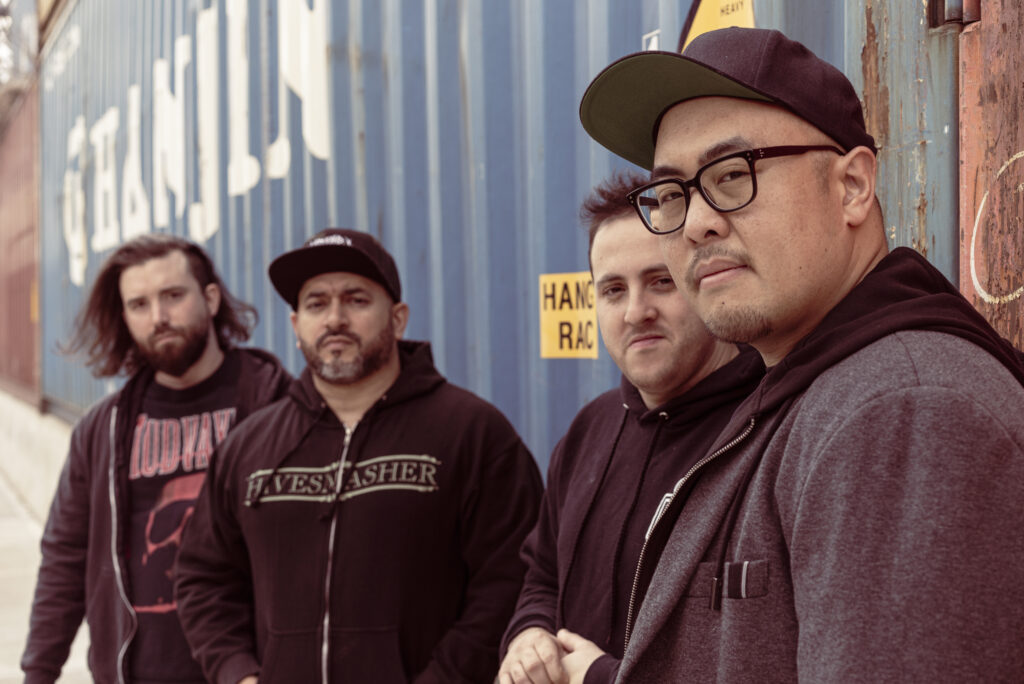 LOSS BECOMES is a modern take on classic metalcore with hardcore tendencies. The music is unforgivingly aggressive and executed with intensity and vigor. Anthony's ferocious enthusiasm can be heard on every lyric, giving the band what can only be described as a full aural assault.
Perhaps you saw him defeating Bobby Flay on his eponymous show "Beat Bobby Flay".  Or maybe you caught a peek of him leading the kitchen at Beauty & Essex NYC. But Chef Brian Tsao is not your typical chef.  He wants to fill your ears as much as he wants to fill your belly.
So with a heavy appetite for heavy music, Tsao picked up his guitar and was ready for a new adventure.  That's when he reached out to friends Alec Kossoff and Will Gomez.  Alec, having previously played drums for DC-based progressive metal act Wings Denied, relocated to NYC where he made his mark as a professional acrobat, stunt man and trapeze instructor.  Will, a hospital radiologic technologist who continues to work through the Covid outbreak since March, earned his stripes as the former bassist of NYC bands Johnny Cage is a Fake and Tiger Flowers.
In the bowels of an NYC practice room called Funkadelic, the trio carved and shaped their varying styles, writing together for months until LOSS BECOMES was born.  In search of a powerful voice to complete the circle, all roads led to Anthony Copozzi who earned his vocal chops as lead singer of Long Island metal act Thracian.
LOSS BECOMES recorded its first full-length at Long Island's Westfall Recording Co. with producer Anthony Lopardo at the helm (Moon Tooth, Johnny Booth, Give Up The Goods). Tsao hailing from Queens, Kossoff from Manhattan, Capozzi from Long Island and Gomez from the Bronx, LOSS BECOMES is truly a New York Heavy Metal Sonic Force.